Alpha Course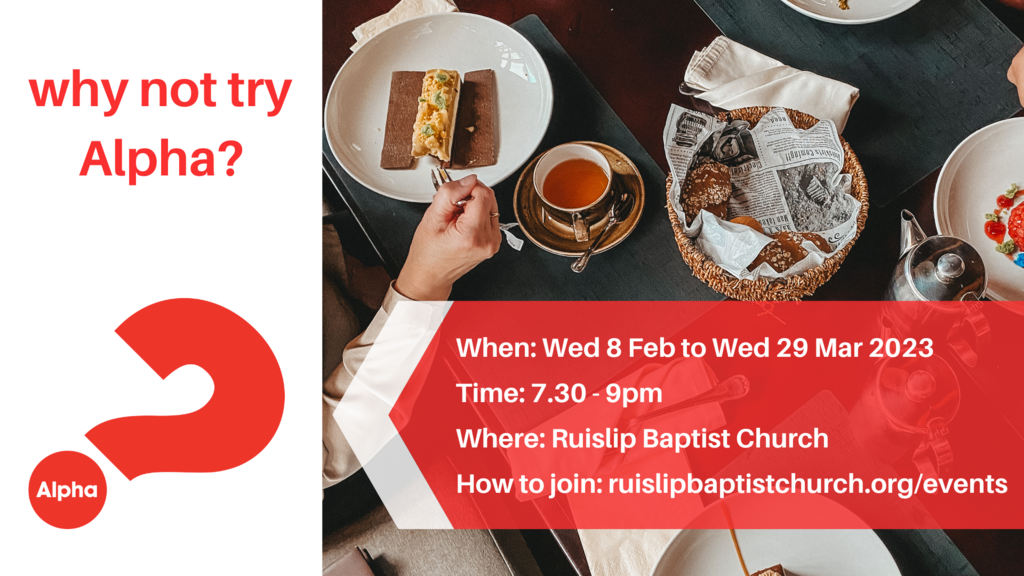 Wednesday, 8 February 2023

7:30pm - 9:00pm

Ruislip Baptist Church
About
Ask at Alpha 2020_1 minute video_1x1 for Instagram grid, Twitter and Facebook from Alpha Digital on Vimeo.


You are warmly invited to join us for our Alpha course at RBC.
The course is free. We provide a bite to eat while we get to know each other, then watch a short video which will kick off a time for discussion.
It is low-key and friendly and is an opportunity to explore the meaning of life.
All welcome - come alone, or with someone, meet new people and make new friends.
We are looking forward to meeting you.
Location
Ruislip Baptist Church HA4 8HS